November 2018's Top 15 Things to Do in Reno
Colder temperatures and earlier nights can't stop the Biggest Little City from having a ball. Brave the great outdoors for mural tours, pajama parties, and wild animals, or celebrate indoors by eating and drinking for worthy causes.
Barrels & Bites – Beer lovers, wine enthusiasts, and cocktail connoisseurs won't want to miss Barrels & Bites on November 2. This annual fundraiser for the Boys & Girls Club of Truckee Meadows has more than 100 alcohol and spirits booths and three themed bars, plus food from 10 of Reno's hottest local eateries, a silent disco, auction prizes, and your chance to win a 2018 Jeep Renegade or one carat diamond. Get one of only 2,000 tickets before they're gone!
The Wedding Singer – If the movie of the same name spun you right round, baby, right round, then get ready to laugh along with the musical stage show featuring everyone's favorite wedding singer straight from the 80s. TMCC Performing Arts presents "The Wedding Singer" November 2-18, with discounts for students, seniors, and veterans.
Off Beat Music Festival – Discover all the music, art, and food Reno has to offer during the Off Beat Music Festival this November 8-10. The citywide, multi-venue event will host concerts everywhere from small bars and large theaters to art galleries, restaurants, and retail shops, with more than 100 regional bands and nationally recognized artists slated to perform. Think of it as a musical pub crawl.
Wild & Scenic Film Festival – Award-winning short films about nature, conservation, wildlife, environmental justice, adventure, Native American and indigenous cultures, and more will screen at the Wild & Scenic Film Festival on November 9 at Whitney Peak Hotel. Find time between showings to enjoy the art show, silent auction, and raffle.
Gershwin's Magic Key – Free to attend for the whole family, the Reno Philharmonic performs George Gershwin's greatest works through the story of a poor newspaper boy's encounter and subsequent friendship with the famed composer. The two explore the vast melting pot of American music while sharing historical anecdotes about Gershwin's life and musical passion and unlocking the boy's own potential on November 10.
Midtown Mural Tour – The Midtown District is home to more than 80 works of public art, and Art Spot Reno wants to show them all to you. Take the leisurely Midtown Mural Tour on November 10 and explore the docent-led southern route, seeing upwards of 40 murals by local, national, and international artists. Purchase $10 tickets from the starting point at Bibo Coffee Company in Midtown.
Veterans Day Parade – Pay your respects to our military this November 11 with the downtown Reno Veterans Day Parade. A traditional opening ceremony will precede the parade, beginning at 11:11 a.m. on the Virginia Street Bridge, and include a fly-by along with participation from local officials and organizations.
Chemistry of the Cocktail – Have some rootin'-tootin' fun at Chemistry of the Cocktail, The Discovery's annual adults-only fundraiser featuring a Wild West theme this year. Specialty drinks, small bites from local favorites, live and silent auctions, and hands-on activities await on November 16.
Reno Onesie Crawl – Get ready to crawl in comfort. The Reno Onesie Crawl returns November 17, and everyone is encouraged to rock their favorite pair of pajamas (footie or otherwise) at more than 20 stops in downtown Reno. With beer and drink specials, themed live entertainment, go-go dancers, and DJs along the way, bedtime will have to wait.
Fantasies in Chocolate – Combining chocolate, costumes, and charity, Fantasies in Chocolate is a black-tie affair saluting 150 years in the Biggest Little City with a Reno Glam themed bash on November 17. Sweet treats and savory confections abound alongside sips of wine, champagne, beer, and spirits, and ticket proceeds benefit the RGJ Foundation, which provides scholarships and grants to local non-profits, schools, and individuals.
Lights Up – If you're counting the days until Christmas, join The Summit Reno for their tree lighting ceremony on November 17. Santa will be there, too, enjoying a laser light show, performance by a local school choir, and live music right alongside you.
Thanksgiving Morning Fun Runs – Want to break a sweat before breaking bread? Both Scheels and Desert Sky Adventures have options for you on November 22. The sporting goods store hosts its annual Turkey Trot – with 10K and two-mile options – around the Sparks Marina, while the race management company invites folks to Wobble Before You Gobble at Reno City Plaza with 5K or 10K distances.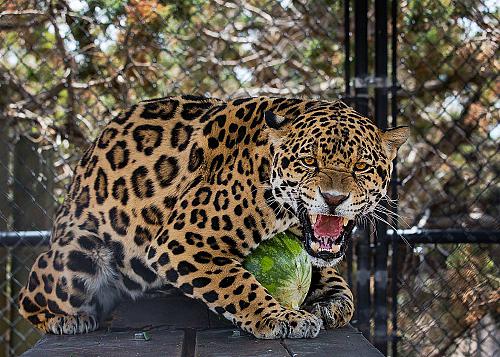 Thanksgiving Weekend at Animal Ark – Swap your shopping bags for some quality time at Animal Ark, the wildlife sanctuary that's home to cheetahs, mountain lions, wolves, bears, and more. November 23-24 is one of few weekends they'll be open during fall, and the cooler temperatures mean more active animals.
Finding Neverland – Before Peter Pan, there was J.M. Barrie, the playwright inspired by a widowed mother and her four young sons to transport London theatergoers to a place where nothing is impossible and the wonder of childhood lasts forever. "Finding Neverland," the Broadway musical directed by Tony winner Diane Paulus, takes the stage at the Pioneer Center for the Performing Arts November 23-25.
V&T Candy Cane Express – All aboard for an enchanted holiday train ride! Hop on Virginia & Truckee Railroad's Candy Cane Express and enjoy a scenic 50-minute journey along a 140-year-old route near Virginia City. The festive trip features hot cocoa and cider, candy canes and cookies, sing-along carols, and a reading of "'Twas the Night Before Christmas." Reservations are required for the trips on November 23-24, December 1-2, December 8-9, and December 15-16.