Eat Like a Local: Outdoor Dining
Whether it's the end destination or the prelude to a hot night on the town, there's nothing better than enjoying the warm weather while dining outdoors and Reno makes it easy to choose from a variety of patio eateries. From the lush gardens of the quaint Stone House, to riverside dining at the Wild River Grille, to the unique atmosphere at Süp, you can be sure you'll enjoy some of the famous Nevada sunshine paired with an unbeatable meal.
Stone House Café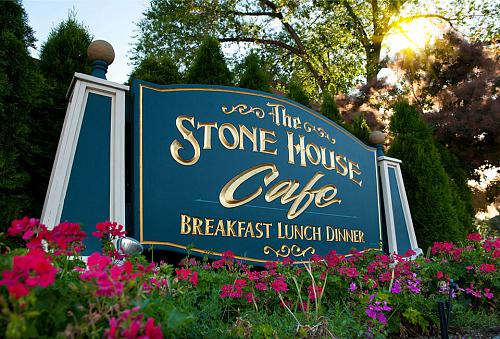 Nestled in the renowned Old Southwest area of Reno is the Stone House Café. A former residence built from stone in the 1900s, this family-owned establishment offers sophisticated dishes guests can savor in a cozy setting at the corner of two thoroughfares.
The spacious outdoor patio sets the perfect ambiance for a summer meal. Set amongst a picturesque garden filled with trees including a decades-old Mulberry, flowers, and plants, the Stone House creates an ideal atmosphere for those who wish to dine al fresco.
The Stone House Café offers an ever-evolving menu that includes traditional cuisine as well as innovative specials. The daily happy hour menu is composed of affordable appetizers as well as wine, beer, and cocktail favorites like the refreshing Pomegranate Margarita. Whether you come for a family meal, date night, or a girls' night out, you are certain to feel right at home.
The Stone House Café is located at 1907 S. Arlington Ave. in Reno, and is open seven days a week for breakfast from 7 a.m. to 4 p.m., lunch from 11 a.m. to 4:30 p.m., and dinner from 4:30 p.m. to close. Happy hour is available daily from 3 p.m. to 6 p.m.
Wild River Grille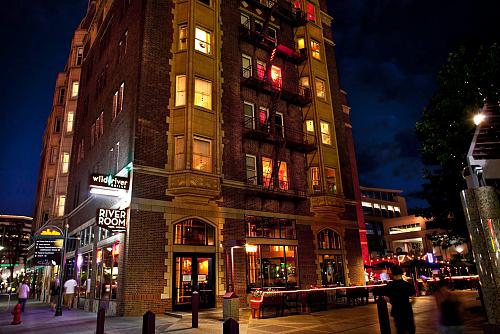 Sitting on the banks of the Truckee River, Wild River Grille allows guests to revel in an expansive environment that overlooks the architectural marvels of the Virginia Street Bridge and vistas of the river and downtown. With an unbeatable view, the restaurant's outdoor dining area is an ideal spot to enjoy the warm weather.
Located inside the historic Riverside Hotel building, which now plays home to artist lofts and the Sierra Arts Foundation, the Wild River Grill boasts creative casual cuisine made with many locally- sourced and seasonal ingredients. Hand-crafted cocktails, microbrews, and a wide selection of wines are the perfect pairing for the innovative meals the restaurant offers. As the days heat up, so do the evenings. During the summer months, the patio lends itself to hosting live music with local musicians frequently taking the stage. Not just catering to the two-legged crowd, the restaurant is also friendly to those who wish to bring their four-legged friends to dine.
The Wild River Grille presents weekly wine and food pairings during its Sunday's Uncorked, which features a new menu and new wines each Sunday from 2 p.m. to 4 p.m. for $25 per person. Happy hour specials are available Monday through Friday from 4 p.m. to 6 p.m., and are the perfect way to unwind taking in the vibrant downtown scenery.
Wild River Grille is located at 17 S. Virginia Street in Reno, and is open seven days a week for lunch from 11 a.m. to 4 p.m. and dinner from 4 p.m. to close. Happy hour is served Monday through Friday from 4 p.m. to 6 p.m.
Süp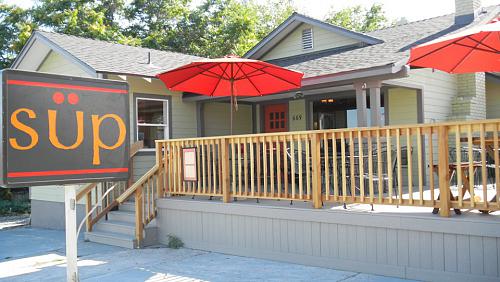 Hip and sophisticated, Süp is a family-run business in the heart of the Midtown District and focuses on creating food from scratch using local ingredients from local businesses. Conceived from of owners Christian and Kasey Christensen's weekly tradition of "Soup Sundays," Süp started as a weekly get-together for friends and family, and led to a successful eatery.
A prime location for taking in the Midtown scene, Süp provides "high-quality, fast service dining" that focuses on freshness. Bread is made fresh daily and delivered from House of Bread, while meats are sourced from neighboring Ponderosa Meat Co. An assortment of homemade desserts from Crème and locally roasted coffee from The Hub are additional ways to sample cuisine from other local restaurants in the close-knit community. With a menu as eclectic as its decor, Süp serves six to eight- homemade soups daily, salads, sandwiches, appetizers, and sweet treats, along with beer and wine.
Rated as one of Reno's Top 10 Best Casual and Relaxed Dining Restaurants in Reno by USA Today's 10 Best Awards, the restaurant is a favorite among locals who enjoy dining on the deck during the summer. Grab a sandwich and try this local favorite for yourself. You can even take home a bottle of Süp's homemade dressing.
Süp is located at 669 S. Virginia Street in Reno, and is open Monday through Saturday from 11 a.m. to 9 p.m.