July 2018's Top 15 Things to do in Reno
Grab your sunblock and head outdoors, because there are just too many awesome events happening throughout July to stay inside. Keep reading if you want to chow down on chicken wings, watch the Bard on the beach, gaze at celebrity golfers, and more this month.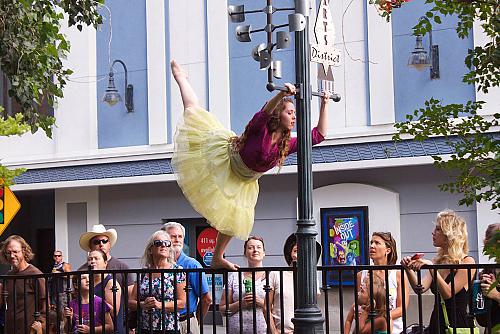 Artown – An annual, month-long summer arts festival, Artown brings performers and artists from around the world to Northern Nevada through July 31. More than 500 events, many of which are free or low cost, take place all over the city, highlighting music, dance, theater, and film. The schedule also includes workshops, art walks, parties, and family-friendly activities.
Star Spangled Sparks – Help wish America a happy birthday this Fourth of July at Star Spangled Sparks in Victorian Square. Daytime activities include a patriotic bike parade and live entertainment along with food, drink, and craft vendors. Once the sun sets, the Nugget Casino Resort will illuminate the sky with a spectacular fireworks show.
4th of July on the Comstock – If you want to feel the boom of fireworks in your bones on July 4, plan to celebrate the nation's independence in Virginia City. A barbeque and parade kick off festivities, followed by western shootouts, train rides, live music, and raffles. After dark, the sky over the historic mining town will be filled with one incredible light show.
Red, White and Tahoe Blue – Spend Independence Day along the shores of Lake Tahoe at Red, White and Tahoe Blue. The day begins with a veterans' pancake breakfast and tribute on the beach, as well as a para rescue training mission demonstration by the U.S. Air Force. Before the fireworks extravaganza at Incline Beach, you won't want to miss participating in rubber duck races.
Biggest Little City Wing Fest – If you're a self-proclaimed wing king or queen, don't miss the Biggest Little City Wing Fest from July 6-7 in downtown Reno. More than 20,000 pounds of chicken wings will be served from dozens of local and regional vendors, each competing for trophies in categories including Best Hot Wing, Best Sweet Wing, and People's Choice.
Lake Tahoe Shakespeare Festival – Classic works and emerging favorites come to life in the beauty of Sand Harbor during the Lake Tahoe Shakespeare Festival, held July 6 through August 26. Catch beachside performances of Macbeth and Beehive: The 60s Musical, or enjoy the multi-event Monday Night Showcases that include diverse arrays of live music and entertainment.
Coors Light 48-Hour Boneyard Blast – Billed as "the greatest softball event on the planet," the Coors Light Boneyard Blast XII challenges more than 150 teams to survive and advance while playing at all hours of the day – and night. Get your team together this July 6-8 and start practicing for the solo and team homerun derbies, hitting accuracy contest, giant beer pong, and a whole lot more.
American Century Championship Celebrity Golf Tournament – Every summer, sports and entertainment stars flock to Edgewood Tahoe for the American Century Championship Celebrity Golf Tournament, taking place July 10-15 this year. More than 80 celebrities are scheduled to attend, including Steph Curry, Aaron Rodgers, Rob Riggle, Miles Teller, and more. Spectators can cheer them on from the greens or anchor small boats along the shoreline for on-the-water views.
3rd Annual Reno Chalk Art Festival – Pavement becomes canvas at Atlantis Casino Resort Spa when the Reno Chalk Art Festival returns July 13-15.Dozens of artists will create chalk masterpieces over the weekend in hopes of winning a share of $3,000 in cash prizes, while attendees can enjoy food and drink, live entertainment, craft vendors, and endless photo opportunities.
Superhero Crawl – One of the largest of its kind, the Superhero Crawl takes over downtown Reno on July 14. Thousands of caped crusaders – and maybe even a villain or two – will fill more than 20 bars and enjoy beer and cocktail specials along the way.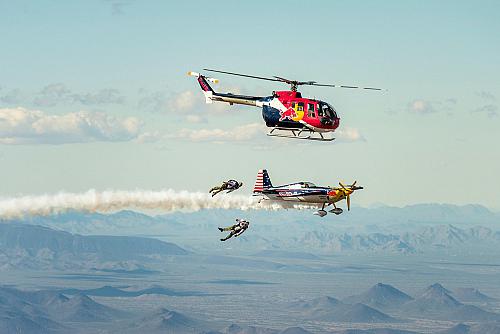 Truckee Tahoe Air Show – Turn your eyes to the skies on July 14, as the Truckee Tahoe Air Show will feature aerobatics guaranteed to take your breath away. The Red Bull Helicopter and Wingsuit team will perform in-air stunts that must be seen to be believed, as will "The Sky Dancer" Anna Serbinenko, world-renowned aerobatics champion Kirby Chambliss, the RenegaeAV8R Jet Airshow, and others. Parking and admission are both free, and children ages 8-17 can sign up for free flights with volunteers from the EAA Local Chapter 1073 Young Eagles program.
Wanderlust – A self-described transformational retreat, Wanderlust brings together world-renowned yoga and meditation instructors, musical performers, speakers, artists, and chefs for a unique four-day experience. Attend all-level sessions and workshops, sample local and sustainable eats and drinks, or let the nature of Squaw Valley reset and inspire you July 19-22.
Reno Basque Festival – Celebrate the heritage and history of Reno's Basque culture at this annual festival that takes place July 21 at Wingfield Park. Dine on traditional food as you watch music and dance performances, or enter the weight-carrying, wood-chopping, and war cry contests.
Reno-Sparks Water Lantern Festival – The Sparks Marina will be aglow with the light of hundreds of lanterns at the Reno-Sparks Water Lantern Festival on July 21. Enjoy food trucks, music, and other activities before decorating your own lantern and setting it adrift with wishes, intentions, and hopes for the future. While the lanterns are biodegradable, the cost of admission also covers event clean-up and trash collection of any materials that may have been previously in or around the water.
Northern Nevada Pride – Love is love at Northern Nevada Pride, taking place July 28. Start the day cheering along the CommUNITY Pride Parade as it parties down Virginia Street, and then make a $5 donation to join the all-day festival at Wingfield Park. It'll be packed with live entertainment, food and drink, vendors and community partners, themed areas, and more.