January 2017's Top 15 Things to Do in Reno
Welcome to 2017! This year, make it your goal to explore everything Reno and its neighboring cities have to offer. With events this month that include life-size doll houses, eagle spotting, and crafting your own cocktails, this will be one resolution you're sure to keep!
Reno Bighorns Home Games – Owned by and affiliated with the Sacramento Kings, the Reno Bighorns continue their 9th season of basketball with nine home games in January. See up-and-coming NBA players and free agents take on teams like the Los Angeles D-Fenders on January 3, the Oklahoma City Blue on January 5, and the Northern Arizona Suns on January 7.
Pints & Paddles Cruise – Spend a scenic happy hour (and a half) aboard the M.S. Dixie II paddle wheeler and enjoy a full bar and food menu during the Pints & Paddles Cruise, offered every Wednesday beginning January 4 by Lake Tahoe Cruises. Guests under 21 years old are welcome to join the tour, which also features live acoustic music and gorgeous photo ops every trip.
Reno Latin Dance Fest – Latin dance and music lovers won't want to miss the Reno Latin Dance Fest from January 5-8. Spend the days in workshops taught by professional instructors, and dance the night away at social parties and evening showcases, all featuring mixes of bachata, salsa, cumbia, hip hop, and kizomba.
Harlem Globetrotters – The world-famous Harlem Globetrotters return to Reno for one night only on January 12, bringing their masterful basketball talents to the Reno Events Center. Their trick shots, slam dunks, and ball handling skills are guaranteed to wow family members of all ages.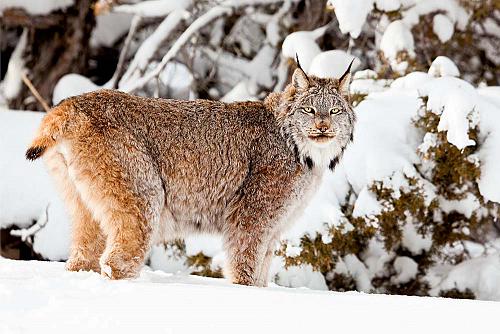 Animal Ark Wild Winter Weekend – Normally closed through the winter months, Animal Ark wildlife sanctuary will open January 14-15 to allow guests the opportunity to watch exotic animals run, play, and romp in the snow. Dress warmly and pack a camera, as you won't want to miss seeing wolves, bobcats, lynx, foxes, and more enjoying the winter wonderland!
Classix Three: Liberation – The Reno Philharmonic pays tribute to the themes of military triumph and personal freedom with two concerts on January 15 and 17, performing pieces of music that have long been used to celebrate victory. Guest artists Simone Porter (violin) and Nathan Chan (cello) will help the Reno Phil Orchestra bring Wagner, Brahms, and Shostakovich to life.
The Science of Cocktails: Gin & Tonic – Carson City's High Desert Botanicals and Z Bistro have paired up to offer a three-class course dedicated to the gin and tonic cocktail. Beginning January 15, students will learn the history of the drink, taste different styles of gin, and make their own batches of both gin and tonic to share with the group. Reservations are required, so plan your Sunday afternoons accordingly.
The Sheep Show – Known best as "The Sheep Show," the Wild Sheep Foundation's premier outdoor and mountain hunting expo returns to Reno January 19-21. Explore an exhibit hall filled with more than 400 of the finest guides and outfitters in North America, and shop top-of-the-line retailers selling gear, guns, art, taxidermy, jewelry, and every sort of outdoor item you might need.
TEDx University of Nevada – More than 20 speakers and performers will share their cutting-edge ideas and insights on a wide range of topics at TEDx University of Nevada on January 21. This year's presenters include rising country music star Cam, body positive supermodel Iskra Lawrence, and Tyler Glenn of Neon Trees, among others.
Toytopia – Opening January 21 inside the Wilber D. May Center, toy lovers of all ages are invited to explore Toytopia, an immersive hands-on adventure through 100 years of classic toys and games. The exhibition, which runs through April 16, includes the world's largest Etch-A-Sketch, a retro arcade area, life-size doll houses and Monopoly game boards, a Lego building wall, and much more.
A Shared Legacy: Folk Art in America – Visit the Nevada Museum of Art through January 22 to explore the visual history of American folk art made between 1800 and 1925. The exhibition highlights pieces created by self-taught or minimally trained artists from all over the United States, and includes painting, sculptures, decorative art, and furniture.
Motown: The Musical – Following the true story of Motown found Berry Gordy, this Broadway musical brings classics from Diana Ross, Michael Jackson, Smokey Robinson and more to the stage January 24-29. Witness the stories behind the music unfold to a soundtrack featuring songs like "My Girl" and "Ain't No Mountain High Enough," and try not to sing along too loudly.
Eagles & Agriculture – Carson Valley becomes home to an influx of bald eagles and other birds of prey every winter. From January 26-29, photographers, nature lovers, and animal enthusiasts will come together during Eagles & Agriculture to take part in guided tours, wildlife photography classes, animal demonstrations, dinners, and more.
BrewHaHa 2017 – This annual fundraiser for the Sierra Arts Foundation offers more than 100 beers to sample, including ales, lagers, stouts, IPAs, and sours. Live music, raffle prizes, and an artist village add to the party on January 27.
Reno-Tahoe Senior Winter Games – If you're 50+ years old and love winter sports and activities, the Reno-Tahoe Senior Winter Games are for you! Compete for gold, silver, and bronze medals against others in your age group in categories like archery, bowling, cross-country skiing/snowshoeing, go-karts, pickleball, card games, and more, January 28 through February 14.