August 2018's Top 15 Things to Do in Reno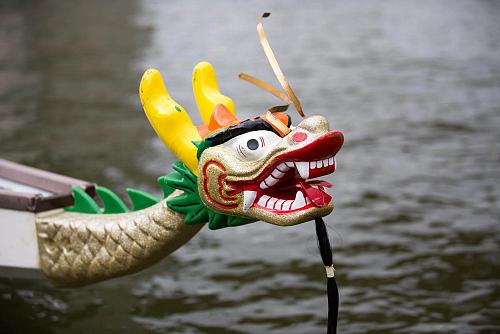 August in the Biggest Little City feels a bit like Christmas, because there are countless ways to eat, drink, and be merry this month. Swap the sleigh bells for sunglasses and get ready to feast on ribs, dance to Native American drummers, marvel at Mexican rodeo acts, and more.
Feed The Camel – Spend every hump day now through August 29 at Feed The Camel, a weekly food truck bazaar at the McKinley Arts and Culture Center. Set across from the beautiful Truckee River, there's no chiller way to enjoy some good eats and beat the summer heat.
39 North Marketplace – Named for the latitude of Sparks, the 39 North Marketplace mixes a farmers market with a street fair, bringing local and regional artisans together at Victorian Square throughout the summer. Shop farm-fresh goods and handmade arts and crafts while listening to live music, watching cooking demos, or engaging in creative and educational kids activities August 2 and August 16.
Expecto Bar Crawl – Accio yourself a robe and wand and join hundreds of wizards and witches in downtown Reno for the Expecto Bar Crawl on August 4. Tickets include themed drink specials at participating bars, an exclusive beer stein souvenir cup, a magic wizard wand at check-in, and more, plus a portion of proceeds will benefit the National Multiple Sclerosis Society.
A Midsummer Night's Dream – You only have two chances to enjoy Sierra Nevada Ballet's edgy, steampunk version of this Shakespeare classic. See "A Midsummer Night's Dream" in Reno at the Pioneer Center for the Performing Arts on August 5 or at the Carson City Community Center on August 11. Sierra Nevada Ballet is also hosting a Midsummer Night's Steam costumed dance party at Rancho San Rafael Regional Park on August 3.
Hot August Nights – Get your motor runnin' and head out on the highway for Hot August Nights, the largest classic car and nostalgia event in the country, this August 7-12. Thousands of automobile enthusiasts come to display their hot rods and muscle cars from the '50s, '60s, and early '70s, with even more attendees eager to see the vintage beauties in action all over the city. This year also boasts Eddie Money, Kool & The Gang, and Ambrosia as part of the entertainment lineup.
Lake Tahoe Concours d'Elegance – More than 60 antique and vintage wooden boats will compete on Lake Tahoe's west shore for top honors and bragging rights August 10-11. After you've marveled at the meticulously restored boats – some of which date back as far as 1915 – stick around for the wine village and awards ceremony barbeque.
Ta-Hoe Nalu Lake Tahoe Paddle Festival – Stand-up paddle athletes, enthusiasts, and spectators won't want to miss the Ta-Hoe Nalu Lake Tahoe Paddle Festival, held at Kings Beach from August 11-12. Voted the "Best SUP Event" in the country by Outdoor Magazine, competitors of all ages can sign up for six different races with varying distances, including at elite race with $10,000 in prize money. For non-paddlers, there will be sand castle building contests, a beer garden with live music, a vendor fair, and more.
Reno Greek Festival – Be Greek for a weekend when St. Anthony's Greek Orthodox Church hosts the Reno Greek Festival August 17-19. Learn more about the culture through traditional dancing, music, dining, and imports, and try not to break too many plates in celebration.
Legally Blonde – The Musical – Sierra School of Performing Arts presents "Legally Blonde – The Musical," a fabulously fun (and award-winning) take on the classic movie. When Elle Woods is dumped by her boyfriend for someone "serious," she goes from Delta Nu to Harvard Law, all the while proving that being true to yourself never goes out of style. See it for yourself at Bartley Ranch Regional Park August 17 through September 1.
XTERRA Lake Tahoe – XTERRA Lake Tahoe promises to put your fitness abilities to the test. This off-road triathlon course starts with a 1500-meter swim in the lake, followed by 22 miles of mountainside biking and six miles of trail running. If you're ready to compete and earn points towards the XTERRA National Championship, get to Incline Village on August 19.
Northern Nevada Dragon Boat Festival – Teams of 20 synchronized paddlers (plus a drummer and a steersperson) will compete to cross the finish line fastest at the Northern Nevada International Dragon Boat Festival on August 18. Watch 40-foot canoes with ornate Chinese dragon heads and tails race across Sparks Marina and enjoy food trucks, beer garden, a health and wellness village, and kids fun zone in between events.
Virginia City Rodeo & Fiesta Del Charro – Pack up your cowboy boots and hats and head to the historic mining town of Virginia City this August 18-19. Two days of Wild West fun await, including a long-horn cattle drive down main street, a mutton busting tournament, and the Fiesta Del Charro, a traditional Mexican rodeo.
Reno Aloha Festival – Billed as the "Biggest Little Ohana in the World," the Reno Aloha Festival brings a taste of the islands to Wingfield Park August 25-26. Free to attend and family friendly, the event features native Hawaiian and Pacific Islander entertainment, traditional cuisine, and the Keiki Village, where kids can make candy leis, hear stories, and partake in arts and crafts.
Best in the West Nugget Rib Cook-Off – Held every year in downtown Sparks' Victorian Square, the Best in the West Nugget Rib Cook-Off is the biggest barbecue festival in the U.S. Dozens of the world's best competitors serve up more than 240,000 pounds of ribs, each bringing their secret recipe with hopes of winning top honors and thousands in prize money. Enjoy vendors and entertainment while you're chowing down August 29 through September 3.
32nd Annual Numaga Indian Days Pow Wow – Named after Chief Numaga, the famous Paiute leader known for peace, the Numaga Indian Days Pow Wow annually features some of the best Native American drummers, dancers, and singers in the country. Taking place in Hungry Valley from August 31 through September 2, the free, family-friendly event also has more than 25 vendors selling traditional native foods and handmade arts and crafts.