Summer Events in Reno/Tahoe
As warmer weather approaches, the Biggest Little City is primed to make the most of it! With an enticing mix of food events, festivals, and concerts, the Reno-Sparks region is set to become your top choice for endless fun.
FOOD TRUCK FRIDAY RENO STREET FOOD
June 2-Aug. 25
Pack your picnic blanket and make your way to Idlewild Park every Friday between June 2 and August 25. Indulge in the offerings of more than 45 gourmet food truck vendors serving delicious fare, delectable desserts, and refreshing craft beer. Revel in the warm summer breeze and delight in an open-air dining experience at Food Truck Friday. For vendor information, visit facebook.com/renostreetfood.
RENO RODEO
June 15-24
The 104th annual Reno Rodeo promises to be the biggest and best yet with more rip-roarin', boot-stompin', jaw-droppin' PRCA action than ever. The "Wildest, Richest Rodeo in the West" opens with the KBUL 98.1 Kick-Off Concert on June 14 featuring Grammy Award-winning country duo Brothers Osborne. From there, the rodeo only gets richer with events including steer wrestling, barrel racing, bull riding, and more. See the full schedule at renorodeo.com.
GREAT ELDORADO BBQ, BREWS & BLUES FESTIVAL
June 16-17
Delight in the essential elements of summer—mouthwatering barbecue, thirst-quenching drinks, and fantastic music at the 26th Annual Great Eldorado BBQ, Brews & Blues Festival, taking place on June 16 and 17. Immerse yourself in free live performances featuring talented rock and blues artists as you sample a variety of brews and beverages from more than 50 microbreweries. Learn more about the downtown event by visiting caesars.com/the-row-reno/events/bbq-brews-and-blues-festival.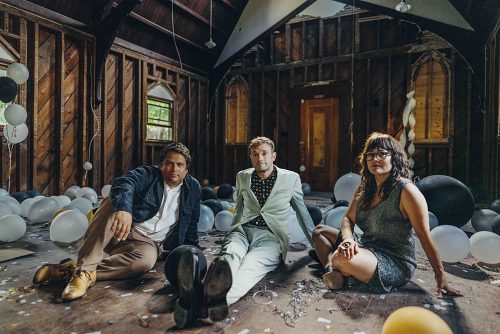 ARTOWN
July 1-31
Throughout July, Reno will transform into Artown, showcasing an array of outstanding performances and artworks from top-tier artists. Catering to a wide range of preferences, this arts and culture festival offers an assortment of multidisciplinary events, encompassing music, visual arts, dance, and theater. Free events include Monday Night Music Series, outdoor movie screenings in the park, and immersive art walks. To see the complete events calendar, visit artown.org.
BASS CAMP FESTIVAL
July 28-30
This year's Bass Camp Festival begins on July 28 with a series of pre-parties around the city. The Main Festival at Wingfield Park takes place on July 29 with more than 40 electronic artists performing on three stages. Enjoy a Silent Disco, beautiful shade structures and sails, a vendor village, art installations and art cars, and an interactive artist paint wall. The festivities continue on July 30 with downtown Reno headliner performances and a post-festival pool party. For more information, visit basscampfest.com
HOT AUGUST NIGHTS
Aug. 1-6
Rev up your engines for Hot August Nights, the nation's most prominent classic car and nostalgia event. From August 1 to 6, more than 5,500 hot rods and muscle cars from the '50s, '60s, and mid-'70s will grace the Reno and Sparks region, drawing countless automobile aficionados to pay homage. The entertainment roster features iconic acts such as WAR, America, 38 Special, and Foghat. Register your vehicle and see the full event listing at hotaugustnights.net.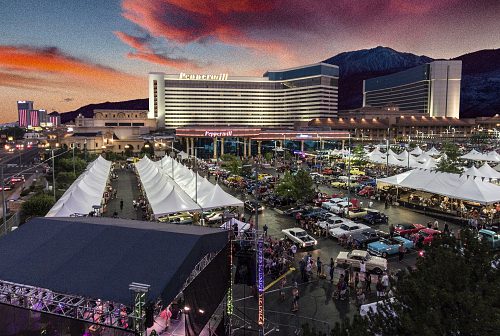 TRUCKEE BREW FEST
Aug. 5
This August 5 festival is set in the beautiful outdoors of Truckee, California, where you can sip a cool beverage under blue skies and majestic pines. Join the Truckee Optimist Club for the 16th Annual Truckee Brewfest, showcasing exceptional craft breweries and homebrews, lively music, and scrumptious festival fare. This year, you'll have the chance to cast your vote in the People's Choice awards for your preferred craft brew and homebrew. Gear up for an enjoyable experience as the breweries and homebrewers bring out their most tantalizing flavors and engaging personas to win your vote. Find more information at truckeeoptimist.com/brewfest.
BREWS, JAZZ, AND FUNK FEST
Aug. 12
Experience a combination of delicious beers and live music in Lake Tahoe at the Brews, Jazz, and Funk Fest on August 12. Attendees can savor an impressive selection of beers from more than 10 distinct breweries scattered across The Village at Palisades Tahoe while reveling in a remarkable lineup of live performances on two stages. All proceeds from this event directly support the Humane Society of Truckee-Tahoe. Find more information at palisadestahoe.com/events-and-activities/events-calendar/brews-jazz-and-funk-festival.
NORTHERN NEVADA INTERNATIONAL DRAGON BOAT FESTIVAL
Aug. 19
Gather with fellow racers and spectators at the picturesque Sparks Marina on August 19 to witness teams of 20 paddlers vying for victory in an exhilarating race to the finish line. While soaking up the competitive atmosphere, treat yourself to the food truck bazaar and explore the marketplace. To register your team, visit gwndragonboat.com.
BEST IN THE WEST NUGGET RIB COOK OFF
Aug. 30-Sept. 4
Downtown Sparks will host rib masters from across the country, featuring more than 20 of the world's top barbecue competitors, for the Best in the West Nugget Rib Cook Off from August 30 to September 4. Enjoy as they dish up more than 250,000 pounds of ribs for attendees to savor. Guests can taste the best ribs and rubs while exploring vendors and experiencing live entertainment. Event details can be found at nuggetribcookoff.com.