Eat Like a Local: Dining on West 4th Street
Head west on Reno's 4th Street, near the railroad and the Truckee River, and you're sure to find many mouthwatering choices to satisfy cravings for international and American flavors. Fast food options are plenty, but it will be hard to overlook the service, quality, and atmosphere of fine dining restaurants like 4th St. Bistro, Johnny's Ristorante Italiano, and Whispering Vine.
4th St. Bistro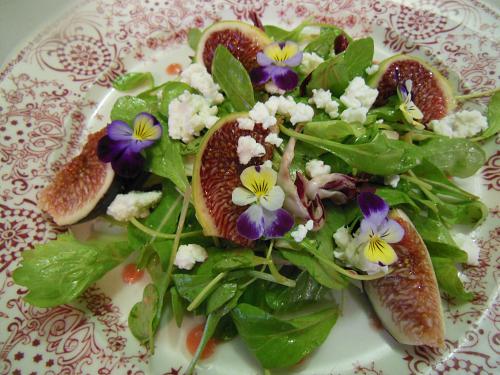 Ahead of the curve, 4th St. Bistro Chef Natalie Sellers and General Manager Carol Wilson have been crafting seasonal Mediterranean meals using local and sustainable ingredients for more than 17 years, before farm-to-table became a culinary trend.
The unassuming, quaint bungalow is usually buzzing as 4th St. Bistro has become an establishment for fine dining in Reno, and for good reason. Sellers and Wilson continue to create memorable dishes year after year with their shared wealth of knowledge from their days of working for highly regarded eateries including Chez Panisse in Berkeley and Stars in San Francisco.
What at first might appear to be a run-of-the-mill artisan cheese plate quickly becomes a memorable way to start or end the meal by showcasing rare local cheeses. While Sellers and Wilson aren't ones for food trends, their thoughtfully crafted seasonal menus offer many choices that are gluten-free without any changes to the dish by using starches that include potatoes and polenta.
The extensive wine list – one that has been awarded the Wine Spectator Award of Excellence for seven consecutive years – offers various wine pairings to complement each dish on the menu. The duo's dedication to organic ingredients spills over to the spirits menu as well, with drinks like housemade limoncello.
4th St. Bistro is located at 3065 W. 4th Street in Reno, and is open Tuesday through Saturday at 5 p.m.
Johnny's Ristorante Italiano
In a city with an abundance of Italian dining options, a long-standing favorite among locals and out-of-town visitors is Johnny's Ristorante Italiano. More than 50 years ago, Johnny and Mary Cassinari opened the doors, and now their son, Louis, has been carrying on the family tradition of finely balanced, decadent meals.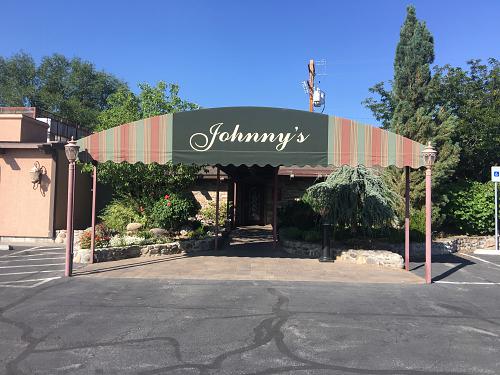 The menu features classic dishes such as spaghetti alla bolognese and tiramisu, along with more unique specialties. The Parmesan-crusted fillet of petrale sole highlights fresh, local ingredients, while the Florentine Cup ends the meal on a high note with vanilla ice cream and fresh strawberries nestled in a caramelized almond cup reminiscent of almond brittle. The perfect companion for any of the savory dishes is Johnny's garlic bread, with each piece crusted in garlic and Parmesan cheese.
The quality of the ingredients, portion sizes, and top-notch service make every meal feel special regardless of the occasion. For those without a reservation, Johnny's sports bar area allows guests to dine in a less formal setting.
Johnny's Ristorante Italiano is located at 4245 W. 4th Street in Reno, and is open Tuesday through Sunday from 5 p.m. to 9:30 p.m.
Whispering Vine
The newest of three Whispering Vine locations, this 4th Street spot invites guests to dine in a relaxing environment with a full bar, kitchen, and rooms filled with domestic and international wines.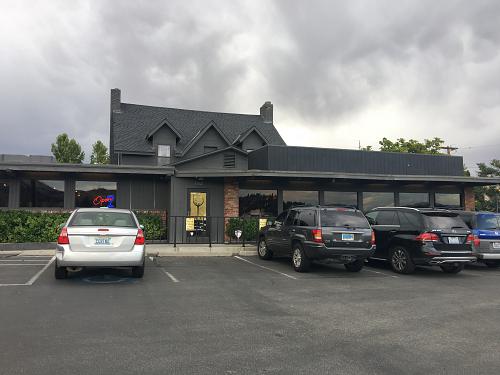 Next door to Johnny's Ristorante Italiano, Whispering Vine has the added perk of a small plates menu available Tuesday through Saturday from 4 p.m. to 9 p.m., with select dishes offered all day Sunday and Monday. Reflecting the wine selection with American, European, and Asian flavors, the result is dishes that pair perfectly with your drink of choice.
One of Whispering Vine's most photographed dishes is the braised bison short rib sliders with Gorgonzola and slaw stacked on pretzel buns, seemingly pushing the size limit on being called a small plate. Other notable dishes include the wild mushroom flatbread, escargot with Cognac and garlic, and coconut shrimp and Asian slaw – all favored for the amount of flavor within each bite.
On days when the weather is nice, the patio area offers an ideal setting to wind down with a glass of wine or perhaps a starting point to the evening with a flight and some offerings from the kitchen.
Whispering Vine is located at 4201 W. 4th Street in Reno, and is open daily from 11 a.m. to 9 p.m.