January 2019 Top 10 Events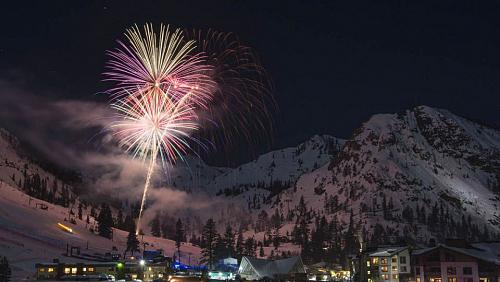 Reno Latin Dance Fest - January 3-6, 2019
The Reno Latin Dance Festival invites all to celebrate Latin dancing and its music. This festival has something to offer everyone featuring over 80 daytime workshops with varying levels, evening dance showcases presented by dance couples and teams from all over the nation, and social dancing with beats spun by the best Latin DJs. Sharpen your skills at one of the daytime workshops or party all night long at one of the social dances.
Reno Philharmonic-Play for a Day - January 6, 2019
Whether you consider yourself an amateur or professional musician, Reno Philharmonic invites all to dust off their instruments and join in on a music-filled day! Receive professional coaching from Reno Phil musicians before performing with Maestro Laura Jackson. Musicians can choose various levels to participate in, and the entire community is invited to hear the performers of Reno!
PBR (Professional Bull Riders) Velocity Tour - January 11-12, 2019
Ready (to watch) the ride of your life? The Professional Bull Riders are buckin' their way into town and saddling up at the Reno Events Center. Jaws will drop when watching these professionals take on the toughest bulls in the fight to win first place.
The King and I - January 18-20, 2019
From the work of Rodgers and Hammerstein come The King and I, a musical tale of unintended love between an English schoolteacher and the King of Siam. A relationship is born when the schoolteacher is called to the Royal Palace in Bangkok to tutor the King's numerous wives and children. The Pioneer Center for the Performing Arts hosts this Tony Award winning musical from January 18-20, 2019.
Reno Ice Rink - through Jan 21, 2019
You bring the skates, Reno provides the ice! Celebrate the chilly weather at Greater Nevada Field during the month of January. Plan your visit on Thirsty Thursday or Frosty Friday to take advantage of delicious drink specials. This month also features three character nights: run the rink with Darth Vader, the minions from Despicable Me, or Peppa the Pig and Dora the Explorer!
Winter Whiteout 5 - January 26, 2019
Bass Camp Festival's largest event is returning to Cargo Concert Hall! With past headliners like NGHTMRE, JAUZ, and DATSIK, this concert is bound to blow the minds of bass heads across Nevada. Come dressed in your best white outfit and get ready to get lost in the beats!
Brew HaHa - January 26, 2019
pepperDelicious brews and benefitting the Sierra Arts Foundation is what's on tap at the Nugget Casino Resort. Left of Centre, the official house band at Toby Keith's (I Love This Bar and Grill in Las Vegas), will keep you grooving while you taste large selections of micro and macro beers.
Eagles & Ag - January 24-27, 2019
Nature lovers unite for the 17th annual Eagles & Ag celebration! This event kicks off with an opening reception and photography exhibit featuring the work of area wildlife photographers and falconers. From there, take a specialty tour for seeing eagles, owls, raptors, and migrant birds, and mingle with others at the Eagles & Agriculture Falconers' dinner and luncheon.
Barefoot in the Park - January 18 - February 3, 2019
Newlyweds Paul and Corie recently moved into their fifth-floor walkup apartment in New York City. Problems begin to arise when the couple discovers how opposite they truly are. Corie is a free spirit who gets long with their kooky neighbors, while Paul is a no-nonsense, conservative. The couple ultimately has to decide if they can live with each other's differences, or separate. The Reno Little Theater brings this fun-loving film to life!
Disco Tubing at Squaw Valley - Saturdays through March 23, 2019
It's time to disco down the tubing lanes! Every Saturday, SnoVentures will glow with LED lights and lasers. Featured DJS will bring a new meaning to shimmying down the slopes. This family friendly event is the perfect way to celebrate the snow season.