September's Top 15 Things to do in Reno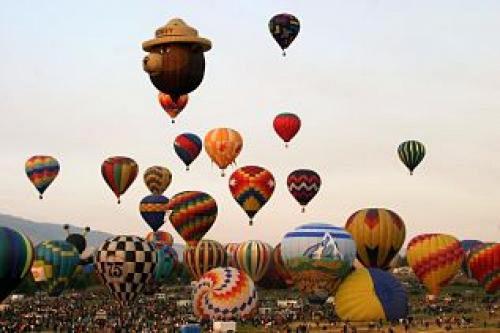 All September long, Reno is home to numerous events that draw crowds from around the country – and world! Find out why this month may be the best and busiest time to visit the region.
Burning Man – Tens of thousands of people will call Nevada's Black Rock Desert home from August 28–September 5 this year. Gathering to celebrate art, community, and self-expression of all forms, the weeklong event culminates with the burning of The Man, which symbolizes something different for everyone. Experience this truly unique festival – which bills itself as a "temporary, participatory metropolis" – for yourself and see why Burners travel from all over the world to briefly reside in Black Rock City.
Best in the West Nugget Rib Cook-Off – Voted the nation's best barbeque festival in a USA Today poll, more than 240,000 pounds of ribs will be served in Sparks from August 31–September 5. Dozens of top barbeque competitors will battle it out for thousands in cash prizes and year-long bragging rights, with attendees being the real winners as they sample the country's best ribs all day, night, or week long. Entry and entertainment is free, too!
Numaga Indian Days Pow Wow – Travel to Hungry Valley – less than an hour outside of Reno – and watch some of the best Native American dancers, singers, and drummers perform September 2–4. More than 25 vendors will be selling traditional food and handcrafted artwork as well, including silverwork, beadwork, and baskets. You also won't want to miss the colorful Grand Entry each day of the event, which is sure to wow the crowd.
57th Annual International Camel and Ostrich Races – What once started as a far-fetched tale has been brought to life for 57 years now in historic Virginia City. From September 9–11, majestic camels and ostriches (and maybe even a zebra or two) will race at high noon each day, with plenty of family-friend activities to keep you busy before and after. Experience life in the Wild West for a day and perhaps even ride a camel or ostrich yourself!
Lake Tahoe Autumn Food & Wine Festival – Pair the beauty of Lake Tahoe with farm-to-table dinners, trailside hikes and tastings, and hands-on cooking demonstrations during the 31st Annual Lake Tahoe Food & Wine Festival. Your inner foodie will love the chance to indulge with the region's best food, wine, beer, and spirits from September 9–11.
The Great Reno Balloon Race – Dozens of colorful and specialty hot air balloons take to the Reno skies September 9–11, racing each other for a chance to take home a piece of the $11,000 prize purse. Get to Rancho San Rafael Park early to experience the beauty of the Glow Show (5am) and Dawn Patrol (5:30am) each morning, and stick around for the mass ascension into the sky at 7am.
Tractors & Truffles – Visit neighboring Fallon and experience a small-farm agriculture and arts event unlike any other on September 10. The day begins with a farm-fresh breakfast and tours of ranches, vineyards, and distilleries before craft beer tastings and a gourmet dinner featuring locally-grown beef, chicken, lamb, and produce. The evening wraps with a live music performance from Oakland's T-Sisters.
On the Wind Cheetah Run at Animal Ark – As the sun sets on another gorgeous Reno day, Animal Ark's resident cheetahs – Moyo and Jamar – will race off-leash around the wildlife sanctuary's run field on September 11. Capable of speeds up to 75 mph, you won't want to miss these beautiful creatures performing at elite levels in such an intimate setting.
National Championship Air Races – Named one of the 10 best air shows in the world by USA Today, the 53rd annual National Championship Air Races is the longest-running air race in existence. Hundreds of aircraft will reach speeds of more than 500 mph just 50 feet from the ground as they compete for glory September 14–18. Fans will also have the chance to get up close and personal with a variety of planes and their pilots, including military machinery.
Reno PokéCrawl – Looking to get buzzed while hunting Electabuzzes? Combine your love of Pokémon GO with more than 50 drink specials throughout downtown Reno on September 17, with lures dropping all night long. Support your team with a red, blue, or yellow cup, and come in costume for a chance to win prizes. You're sure to be Krabby if you miss this!
NRCHA Snaffle Bit Futurity – Watch 3-year-old horses test their athleticism during the National Reined Cow Horse Association's Snaffle Bit Futurity, taking place September 19–October 1. The equine athletes and their riders will compete in a triathlon of herd work, rein work, and fence work, each chasing their share of a $1.1 million prize purse. The event also includes the famed "Best of the West" Trade Show, as well as three horse sales.
Street Vibrations – If you love motorcycles, metal, and music, don't miss Street Vibrations, which takes over downtown Reno from September 21–25. Six outdoor stages, more than 250 vendors, and countless poker runs and scavenger hunts offer something for everyone. Did we mention the delicious street food, fireworks shows, and hot rod and motorcycle auctions, too?
The Lantern Fest – Join thousands of revelers for an unforgettable spectacle of light during The Lantern Fest on September 24 in Fernley. Traditionally, lit lanterns have been released into the sky to bring people good fortune, turn over a new leaf, or celebrate the life of a loved one. No matter your reason for lighting a lantern, the night – complete with music, food vendors, and roasted marshmallows – promises to be a magical one.
Genoa Candy Dance – One of Nevada's longest-running events, the Genoa Candy Dance began back in 1919 when the townswomen sold homemade candy and hosted a midnight supper and dance to raise the funds needed to purchase town streetlights. Since then, the city has continued to host a Candy Dance and Dinner every year, with more than 300 food and craft vendors joining the fun over a two-day weekend. Help keep the lights on and gorge your sweet tooth September 24–25.
World Cowboy Fast Draw Championship – Travel back in time to the 19th century and watch fast draw shooting enthusiasts compete to become the quickest draw in the west. Shooters must use authentic guns (equipped with wax bullets) and holsters of the pre-1900 era and dress in appropriate western-style garb to participate, making the event feel as authentic to the time period as possible. Experience "the cowboy way in action and deed" for yourself September 30–October 2!