November 2017's Top 15 Things to do in Reno
If time flies when you're having fun, November will be over before you know it. Make plans now to discover your inner chef, journey on a candy cane train, sip martinis with a T. rex, and more.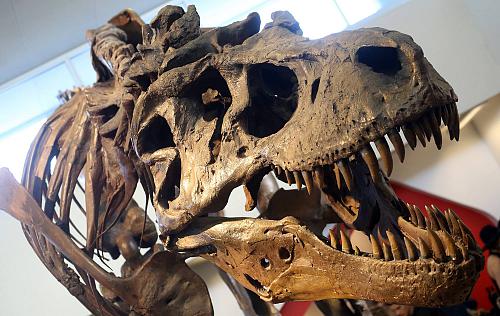 Off Beat Music Festival – Discover all the music, art, and food Reno has to offer during the Off Beat Music Festival this November 2-4. The citywide, multi-venue event will host concerts everywhere from small bars and large theatres to art galleries, restaurants, and retail shops, with more than 90 bands slated to perform. Think of it as a musical pub crawl.
Reno AerialFest – Aerial artists and enthusiasts won't want to miss the Reno AerialFest, taking place November 4 at the Reno-Sparks Convention Center. Industry leaders will host 15 different workshops before local and national acts perform for first place in the celebrity-judged aerial arts competition. The fun continues at the official after-party at The BlueBird Nightclub.
Reno Bighorns – Back for their ninth season, the NBA G League affiliates of the Sacramento Kings have six home games in November at Reno Events Center. The Bighorns face the Austin Spurs on November 10 during Sacramento Kings Takeover Night – featuring the Kings entertainment team and a special t-shirt giveaway – before battling the Wisconsin Herd on November 11. The home team takes on the Agua Caliente Clippers and Long Island Nets on November 17 and 19, respectively, before finishing the month with a November 25 game against the Rio Grande Valley Vipers and a November 27 game against the Santa Cruz Warriors.
Reno Playa Art Project Grand Reopening – Help welcome eight new residents to the city when the Reno Playa Art Project reopens its interactive sculpture park (located on Virginia Street between 5th and 6th Streets) on November 10. You'll be able to marvel at the newest pieces of art debuting in the space, watch a fiery performance from Controlled Burn, and imbibe from food trucks and a beer garden.
Veterans Day Parade – Pay your respects to our military this November 11 with the downtown Reno Veterans Day Parade. A traditional opening ceremony will precede the parade, beginning at 11:11 a.m. and including a fly-by and wreath tossing.
Generation WE: A Hip-HOpera – An exciting new work brought to life through theatrical performance, song, rap, poetry and dance, "Generation WE: A Hip-HOpera" tells the story of four individuals each in possession of a mysterious silver ticket. On their own paths searching for America, they all find a lot more than they bargained for along the way. Catch the remaining shows now through November 11 at Good Luck Macbeth.
Cribbage Classic – Grab your cribbage boards and get ready to play to win. The Glass Die hosts its Cribbage Classic on November 12, welcoming all skill levels for an evening of card game fun. There's a $5 entry fee, with $4 going to the prize pool and $1 going to a highest hand bonus.
Holiday Cooking at Nothing To It Culinary Center – Cook up a feast for your family and friends this holiday season with help from Nothing To It. Hands-on classes taught by expert chefs will leave you feeling ready for your own Food Network show. Options include "Kids Cook Thanksgiving" for children ages 10 and up on November 13, "Pie Crust and Pie Workshop" on November 18, and "David Holman's Holiday Hors d'oeuvres" on November 28.
Chemistry of the Cocktail – Have some prehistoric fun with The Discovery Museum on November 18 as it hosts a "T. rex and 'Tinis" themed fundraiser. Explore the science behind paleontologically-themed martinis and other cocktails while local culinary hot spots serve up dino-mite bites. You'll also get to meet Sue, the event's special guest – she's the largest, most complete, and best-preserved T. rex ever discovered.
Fantasies in Chocolate – An annual black-tie fundraiser for the RGJ Foundation, Fantasies in Chocolate returns to Grand Sierra Resort and Casino on November 18 with the modern art theme of "Splash of Color." There will be sweet and savory creations from the region's top chefs, as well as drinks, live magic performances, and must-see costumes.
Reno Onesie Crawl – This will be your comfiest night out ever. Wear your favorite pajamas or onesie for this crawl on November 18, which starts at 8 p.m. in downtown Reno and continues way past your usual bedtime. Head to crawlreno.com to reserve your $5 cup online, view the list of participating bars, and find out what other fun perks await.
Thanksgiving Weekend at Animal Ark – Before you sit down for Thanksgiving dinner, get hungry like the wolf at Animal Ark, a wildlife sanctuary that's home to cheetahs, bears, mountain lions, wolves (of course), and more. Enjoy late fall's cooler temperatures with the animals on November 24.
RENT – 20th Anniversary Tour – Twenty years after its Broadway debut, "RENT" continues to move audiences with its story of seven artists struggling to follow their dreams without selling out. The Pioneer Center for the Performing Arts will host five performances November 24-26, with tickets on sale now.
V&T Candy Cane Express – All aboard for a whimsical train ride! Hop on Virginia & Truckee's Candy Cane Express and take a scenic 50-minute journey along a 140-year-old railroad route near Virginia City. The festive trip features hot cocoa and cider, candy canes and cookies, sing-a-long carols, and a reading of "Twas the Night Before Christmas." Reservations are required for the trips on November 24-26, December 2-3, and December 9-10, so get your tickets early.
Tahoe Film Fest – Surround yourself with the beauty of Lake Tahoe and enjoy the Tahoe Film Fest this November 30 through December 3. Environmental and American independent films will screen at locations in Incline Village and at Northstar California Resort, and special events will let you mix and mingle with celebrities, film buffs, students, entertainment industry professionals, and the community. See what's playing and buy tickets at tahoefilmfest.org.